Hotel Kyriad Chartres
At the heart of the "Cosmetic Valley" business hub, 3km from Chartres city centre and cathedral, which is on the UNESCO heritage list, 4km from Chartres train station, 2km from Chartres Expo, 1km from exit 2 on the A11 motorway, the hotel is set in green surroundings, 500m from an equestrian centre and L'Odyssée, the largest swimming and ice-skating centre in France. Your Kyriad hotel is 80km from Orly airport.

Your Kyriad hotel-restaurant in Chartres is also the ideal stopover for anyone travelling through the Eure and Loir département or Centre region for their holidays. (Cœur de la Beauce).

Your hotel, which was built in 2006, has two conference rooms, which accommodate up to 140 people; an air-conditioned restaurant, which seats 100 and has a terrace and dessert buffet; a lounge bar, which is open 24 hours a day.
To get your day off to a good start, the Hotel offers a full breakfast buffet with sweet and savoury options. Choose from an extensive selection, including freshly ground coffee, pastries and scrambled eggs. If you're in a hurry, we offer a light breakfast with a hot drink, fruit juice and pastries.

The breakfast buffet is available from 06:30 to 10:00.
Kyriad Restaurant and Bar at Kyriad CHARTRES offers a fantastic modern menu in the heart of the Chartres. With great ambiance, Kyriad is perfect for afternoon sundowners or casual get-together.
The relaxed and comfortable atmosphere provides the perfect environment for business breakfasts, lunch and dinners, informal meetings, or cocktails with friends.
the restaurant will be closed :
- on saturdays and sundays,public holidays
- from 05 August 2017 to 20 August 2017 included
Kyriad CHARTRES offers a wide range of services:
• Free WiFi
• Satellite TV
• Parking
• Restaurant and Cocktail Bar
From Paris : Take A11 towards le Mans, exit at junction 2 Chartres and turn left onto RN10. At roundabout, take Avenue Nicolas Conte and Avenue Gustave Eiffel. From Mans : Take A11 towards Paris, exit at junction 2. At roundabout, take avenue Nicolas Conte and avenue Gustave Eiffel. From Chartres Centre : follow directions towards Paris, take RN10. Go over the A11, at roundabout take avenue Av Nicolas Conte et Av Gustave Eiffel. Town centre 2 km ¿ Orly airport 80 km ¿ Train station 3 km
Discover other hotels in the Louvre Hotels group for this destination
Hotel 3 stars - 1 km from Saint Herblain downtown
View on the map
Your 3 star Campanile hotel-restaurant in Chartres is ideal for a family holiday, weekend break or business trip. 1km from Chartre (...) See hotel description
available
25 march 2018 Starting from EUR 42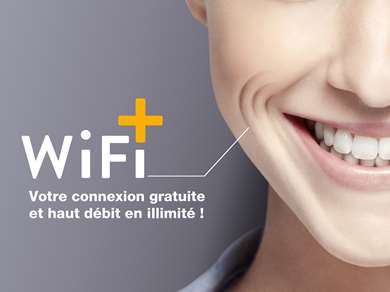 Hotel 2 stars - 6 km from La Chapelle Saint Mesmin downtown
View on the map
Near the A11 motorway and the N 123, discover the new 2-star Première Classe Hotel Chartres Barjouville. The hotel is an ideal sta (...) See hotel description
available
24 march 2018 Starting from EUR 36
Amenities
Terrace
Wifi access
Meeting rooms
K-BUSINESS
HandyRoom
Air conditionned hotel
Bar
Night porter
Free Closed Parking
RESTAURANT
Address
24 AVENUE GUSTAVE EIFFEL
28000 CHARTRES
Contact
Information:
Phone: +33 2 37 25 97 97
Booking:
Tel: +44 207 519 50 45
Fax: +33 2 37 91 01 14
Email: chartres@kyriad.fr
TripAdvisor Traveler Rating
OUR MOBILE APPS