Our hotels in La Seyne-sur-Mer
Let yourself go for our Kyriad hotels at La Seyne-sur-Mer. Right at your arrival, our hoteliers welcome you with nothing but smiles and thoughtfulness. You'll discover the one-of-a-kind comfort of our memory foam pillow. Then, to start the day off right, taste the Kyriad difference, and let yourself fall for the freshness of the Frozen Yogurt for breakfast... Two good reasons for you to come back!
Our hotel selection
In La Seyne-sur-Mer and its surroundings
Discover our Kyriad hotels in La Seyne-sur-Mer and enjoy comfortable bed rooms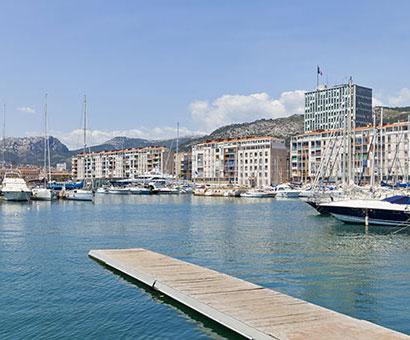 Hotels Kyriad 
Toulon
Our Kyriad hotels in Toulon await you for beautiful unforgettable nights! Mindful of your comfort and your quality of sleep, we offer you the option of a room with memory foam pillows. If you wish to take up this option, we offer it for sale at the reception! For a business trip, consider our spacious and inviting meeting rooms. Contact us and receive a clea...
Discover our hotels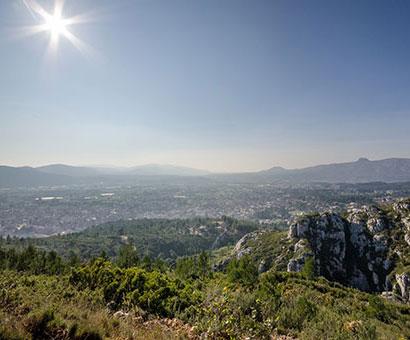 Hotels Kyriad 
Géménos
Located 20 km from Marseille, Gémenos is one of the best-kept secrets of the PACA region. At the city's 3-star Kyriad hotel, you'll find the comfort of a private parking garage, a plush bedroom with memory foam pillows and an all-you-can-eat restaurant buffet. It will serve as the optimal launch pad for discovering this village steeped in a rich history.
Discover our hotels